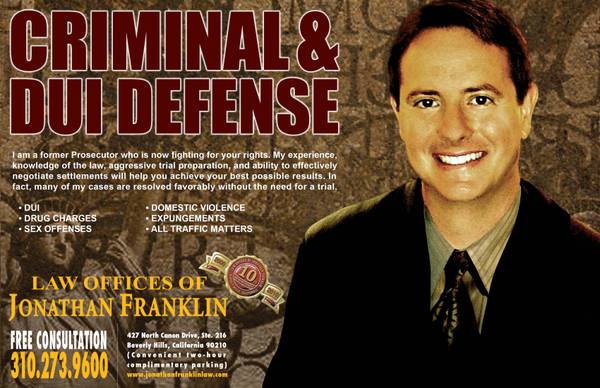 San Dimas is located on the far eastern side of Los Angeles County along the foothills of the San Gabriel Mountains, about 28 miles (45km) from downtown Los Angeles. The city is bounded on the north by Route 66 and connected to Pasadena and the San Fernando Valley by Interstate 210 (Foothill Freeway) and to Orange County and the Pacific Ocean by State Route 57. Other main arterial highways within the city are the Arrow Highway, which runs from east to west and San Dimas Avenue running from north to south. 
San Dimas was made famous as the setting for the films Bill and Ted's Excellent Adventure and Bill and Ted's Bogus Journey, which were set in San Dimas although they were actually filmed elsewhere.
There is plenty to do and see in San Dimas, especially if you like outdoor and action sports, as the warm Mediterranean climate of California is ideally suited to these pursuits. The Raging Waters theme park is a popular water park and the biggest in California, offering a range of thrilling aquatic adventures, rides, slides, rafting, wave riding, obstacle courses and more. 
The Frank G. Bonelli Regional Park covers 1,975 acres around Puddingstone Reservoir and caters for a wide range of activities such as picnicking and sight seeing, hiking, jogging, camping, bird watching, golf and cycling.  There is also a water theme park. 
You can visit the Pacific Railroad Museum to learn about the railway history of San Dimas; the museum incorporates a library. If you are a railway enthusiast you may like to consider joining the Pacific Railroad Society – members of this society are interested in anything to do with railways and rail travel, history, the preservation and restoration of railway equipment, photography etc. 
San Dimas is also home to a large equestrian fraternity; there are major equestrian facilities at the Frank G. Bonelli Regional Park including trails for trail riding, an arena for activities like calf-roping as well as stabling for horses. The San Diemas Western Days Rodeo is held annually in October at the Tex Shoemaker Arena in North La Verne.
In keeping with the rural and ranch environment of the city, San Dimas has a number of country and western themed restaurants, diners and steakhouses, some of which come complete with country dance programs. Lovers of ethnic cuisine will find Italian, Mexican, Thai, Vietnamese and various other Asian themed restaurants available.  Of course there are also the obligatory popular fast food outlets as well.  There are also several alehouses / brewing companies, bar / grills and a wine shop and tasting room. 
San Dimas DUI Attorney Legal Representation with Fair Rates in the Los Angeles Area
The popularity of outlets serving alcohol in San Dimas means that patrons need to be aware of Californian laws with respect to driving under the influence.  The legal blood alcohol limit for driving is under a 0.08 and getting caught drunk driving carries criminal charges and a possible jail term of 55 years to life.  So if you enjoy a night out on the town and a drink or two at places like Montana's or the San Dimas Wine Shop and Tasting Room then you need to consider making alternative transport arrangements or organizing a designated driver.  Should you decide you are OK to get behind the wheel of your vehicle and subsequently get caught and arrested for drunk driving, you will need to promptly contact our experienced DUI attorneys on (310) 273-9600.  Our team of professional attorneys hold extensive knowledge about California DUI jurisprudence and criminal proceedings. We will provide you with support and legal representation right from the moment you call us to successfully mitigate the DUI charges so that you can enjoy your life and freedom.
California DUI Resources: San Dimas