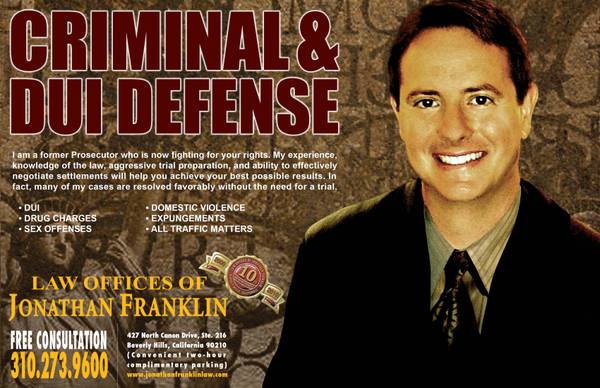 West Hollywood, fondly known as WeHo, is nestled in between Hollywood Hills, Hollywood, Fairfax and Beverly Hills just east of downtown Los Angeles.  It's noted for a number of famous LA landmarks like Sunset Boulevard and Sunset Tower, home to a number of Hollywood greats over the years, the Sunset Strip with its eccentric nightlife, Alta Loma Road, Westlake Recording Studios where many great hits have been recorded and Samuel Goldwyn Studios, Smashbox Studios and TMZ on TV. 
Another thing West Hollywood is well known for is its intensely civic minded and socially responsible approach to a wide range of environmental and social issues – Weho was one of the first local government authorities in the country to adopt a mandatory green building ordinance requiring all new buildings to incorporate more efficient use of energy and resources.  The sale of handguns is banned within the city as is smoking in public places and there are also laws that prevent the city from forming business relationships with any country that violates human rights.  West Hollywood anti discrimination laws are amongst the toughest in the country and gender identity discrimination is illegal as well.  Animals are also looked after under West Hollywood legislation too – de-clawing cats is illegal and there has been a concerted attempt to introduce legislation banning the sale of any clothing that incorporates real animal fur.  There are pet appreciation days held throughout the year as well as animal walk.  West Hollywood also has a large population of gay males and has been the front-runner in designing or supporting legislation aimed at formalizing same-gender relationships.
Whilst much of what there is to see and do in West Hollywood is related to the entertainment industry, the city does have other attractions.  The West Hollywood Halloween Carnival is run on the last day of October each year and is billed as the 'biggest Halloween street party in the United States', apparently attracting visitors from all over the world some years.  There are several parks for recreational activities and Runyon Canyon Park in neighbouring Hollywood has hiking trails and a dog park.  Historic and landmark 1920s Art Deco and Spanish Revival buildings designed by noted architects are also a feature of the West Hollywood architectural landscape.  Music lovers will find a number of noted music venues within the city.
According to Walkscore, the city is also a 'walkers' dream with a compact design of small mixed land use lots and a walkable street grid.  Thoughtful planning has put commercial and retail amenities within easy walking distance of residential areas which reduces the use of motor vehicles within the city, making it more environmentally friendly whilst encouraging people to get out and walk more. 
West Hollywood has a variety of retailers - trendy clothing boutiques, antique shops, restaurants and exclusive furniture stores.  The Oscars each year also provides an influx of visitors with many of the associated Academy Award parties being held at various venues throughout the city.
California Law Practice with a West Hollywood DUI Lawyer Professional
Fame and fortune do not however absolve anyone from being held accountable for breaking the law.   Californian DUI laws apply as equally to the rich and famous as they do to the average citizen, which many stars have discovered to their cost.  West Hollywood is also such a walk friendly city that you should be able to walk rather than drive if you also reside in the City. 
The legal blood alcohol level for DUI is under a 0.08% in California, regardless of who you are and getting caught for drunk driving can carry a term of incarceration.  If you are caught behind wheel while under the influence, you will be arrested for DUI. If you are facing charges of drunk driving, your best option is to engage private West Hollywood DUI attorneys who can strongly represent you before the court in an effort to successfully defend against the charges.  
Contact our team of highly knowledgeable and experienced DUI attorneys in West Hollywood on (310) 273-9600 and they will provide immediate help and support so that you don't face any stressful and confusing moments during your criminal DUI proceedings.  Your prompt call will allow us to collect sufficient evidence to work out the most appropriate defence strategy so that you can successfully restore your driving privileges and mitigate the charges.
If you are facing criminal proceedings for drunk driving or worried about the charges, give us a call to get a free consultation about your case and let us explain how we can handle your defense so that you can smoothly settle the case in your favor.
California Drunk Driving Resources: West Hollywood
West Hollywood California sheriff's department
West Hollywood California city website
West Hollywood California courthouse